Winter Weather Procedures
In the event the Touchet School District has school delays or school cancellations due to weather conditions here is what to expect:
How will I know school is delayed/cancelled?
• TSD will send out a Messenger Notice
• TSD App Alert (you can find the Touchet App in the App Store)
• TSD Facebook Page
• TSD Website
• Flash Alert on local news channels
Inclement Weather Procedures for Outdoor Activities
When cold weather is upon us, buildings will access Accuweather© for the area http://www.accuweather.com/en/us/walla-walla-wa/99362/weather-forecast/331420

If either the "real feel" (which takes into account both wind chill and solar heat) or the actual temperature is below 15 degrees, buildings will make accommodations to house students inside for recess and/or pe pursuant to national guidelines (chart below).

The district will also ask that staff carefully monitor students while outside and take necessary steps to ensure students are appropriately clothed/prepared for the cold weather play, watching for signs of frostbite, other cold-related issues, and/or associated medical conditions that may require modifications to certain student situations.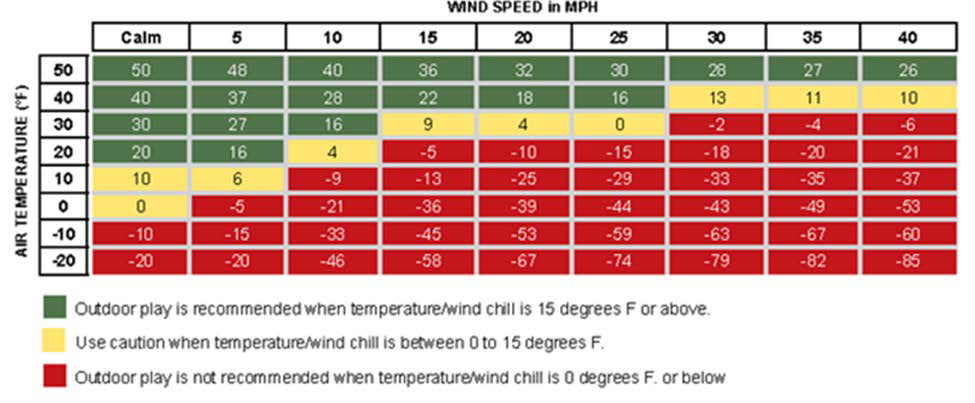 The Touchet School District is an Equal Opportunity Employer and complies with all requirements of the ADA.