Congratulations to the Touchet Elementary students chosen for the month of March to have lunch & ice cream with the principal. How do students get chosen? Each month students have the opportunity to earn behavior slips by showing respect, solving problems, and/or making good decisions. The behavior slip gets put into a drawing. Students whose slips get drawn get to have lunch with the principal and receive an ice-cream treat.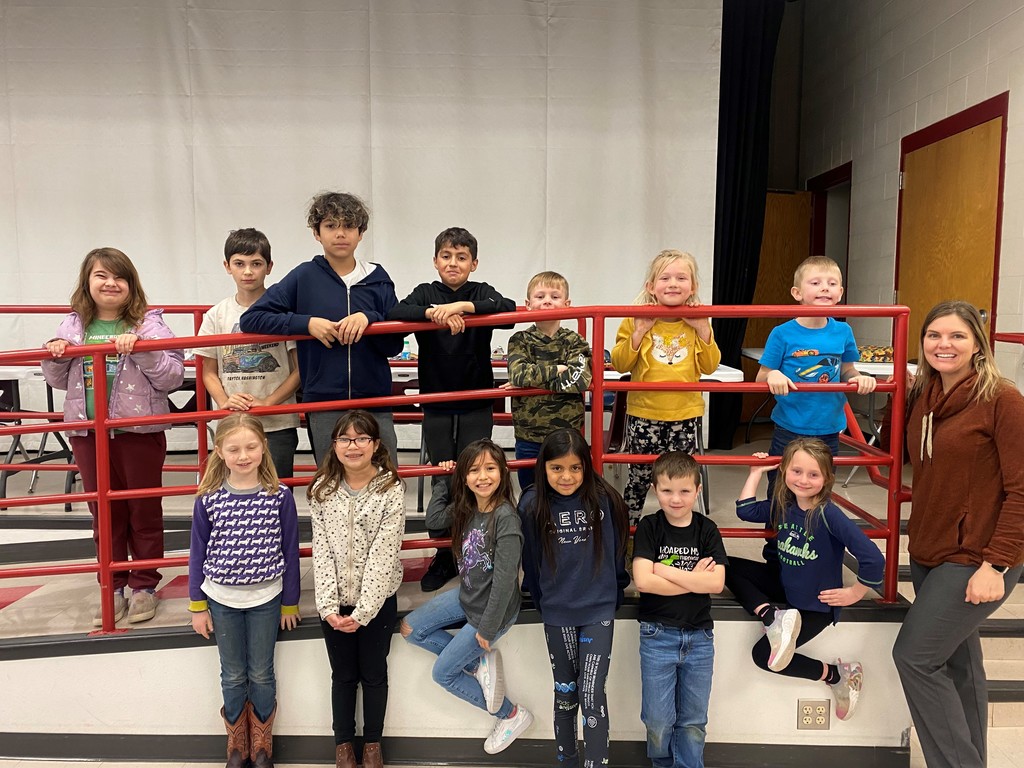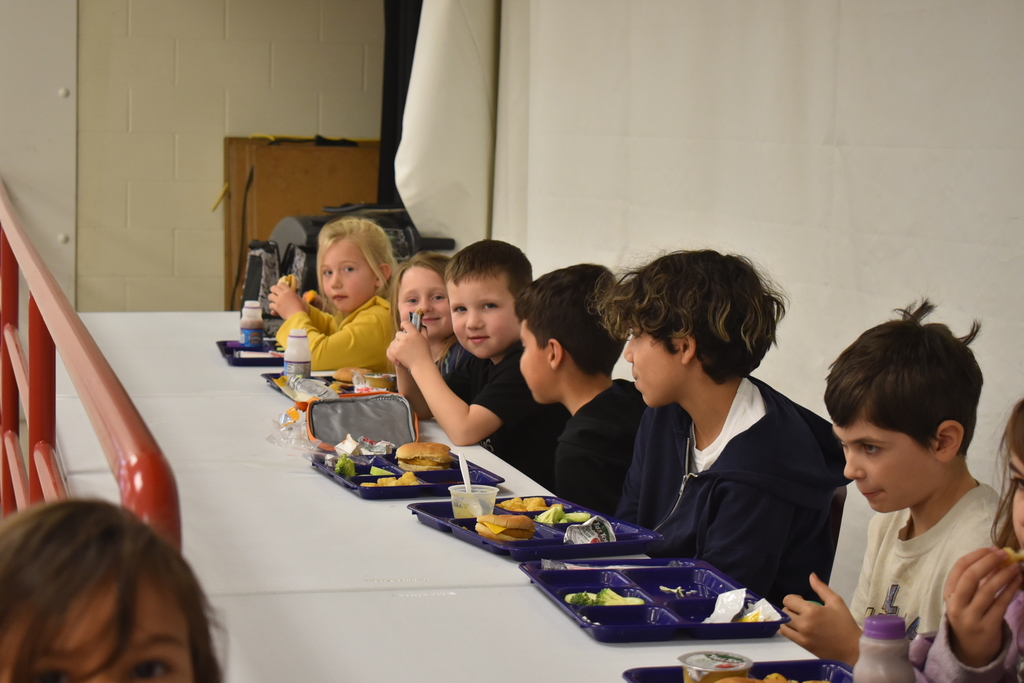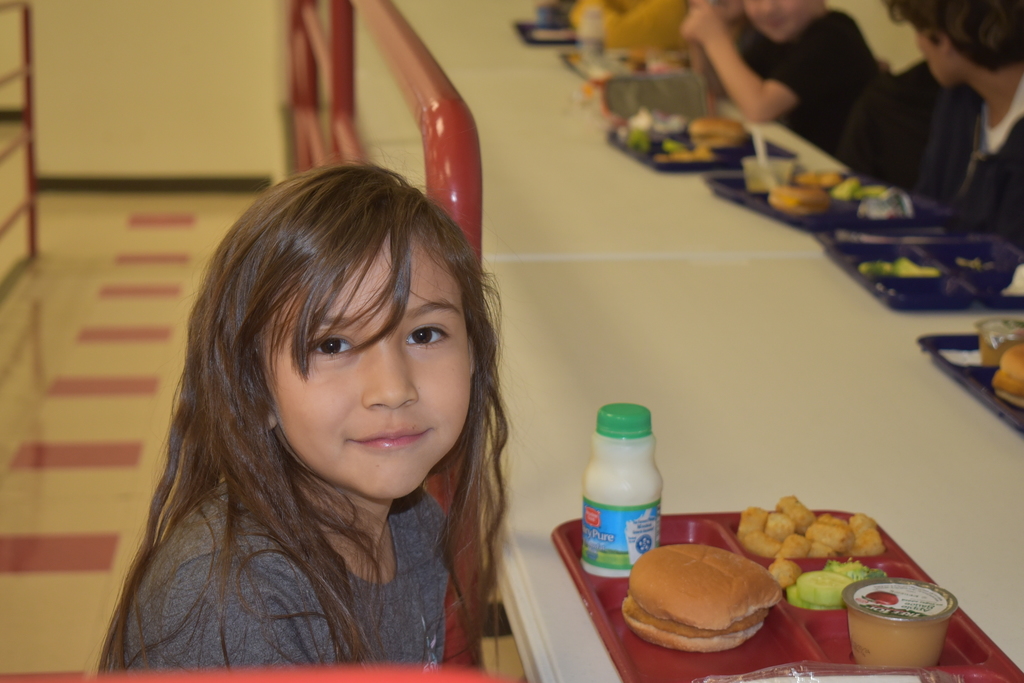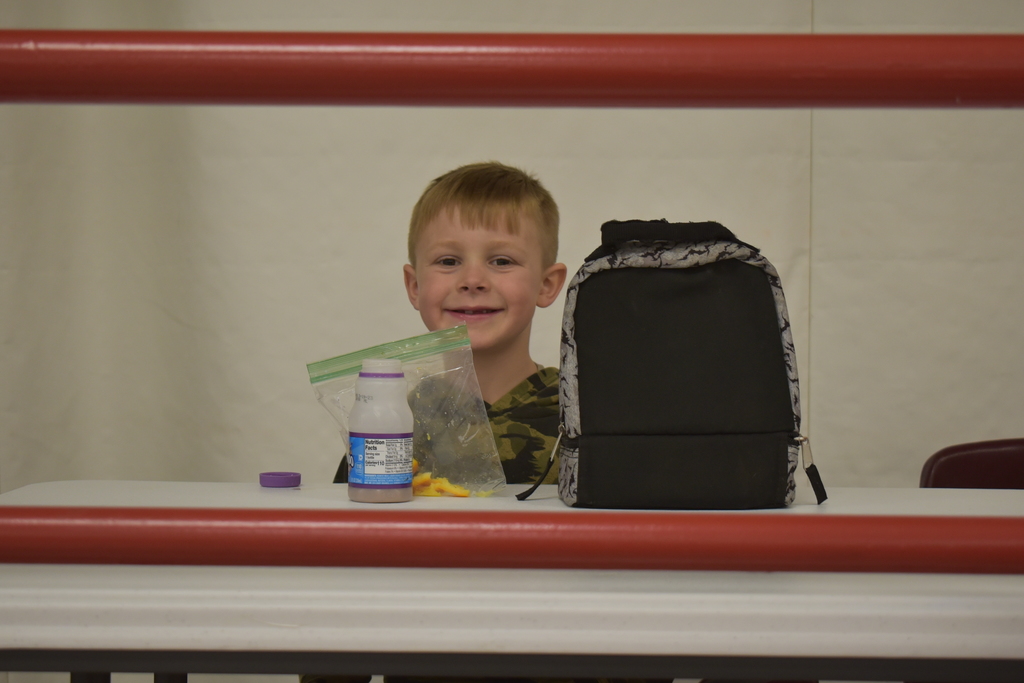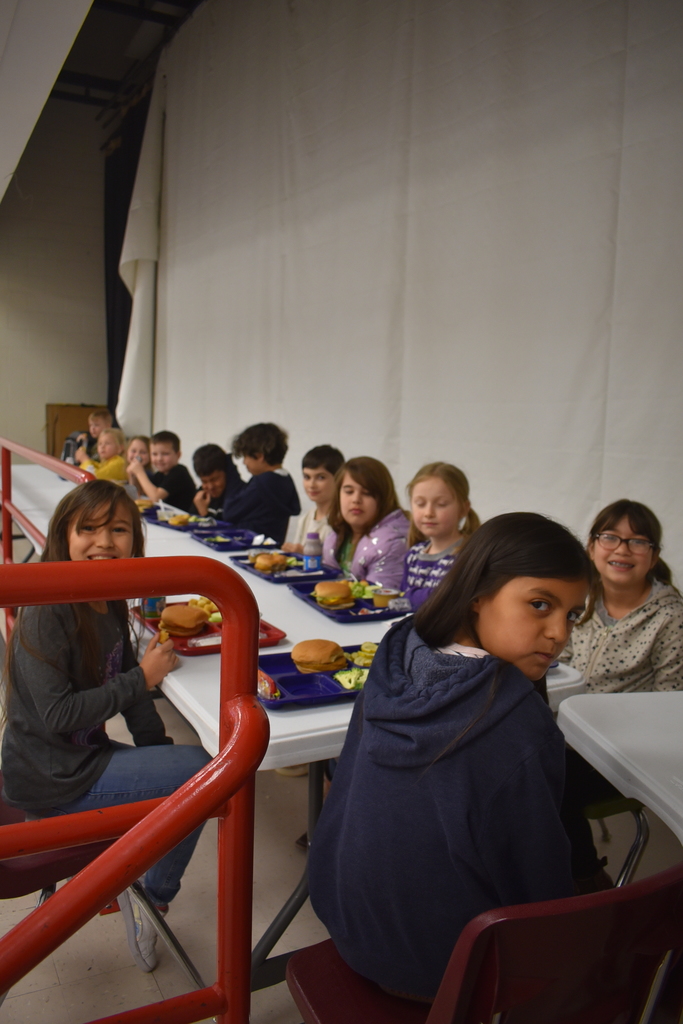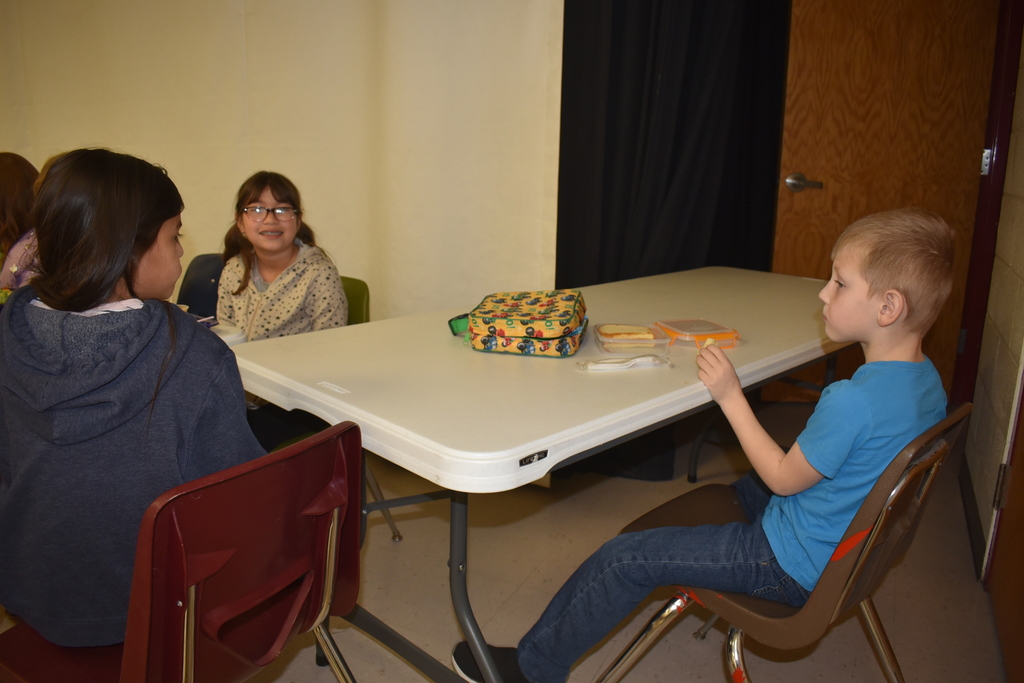 Touchet High School students had an opportunity to learn about different colleges and career paths today at the Waitsburg College & Career Fair.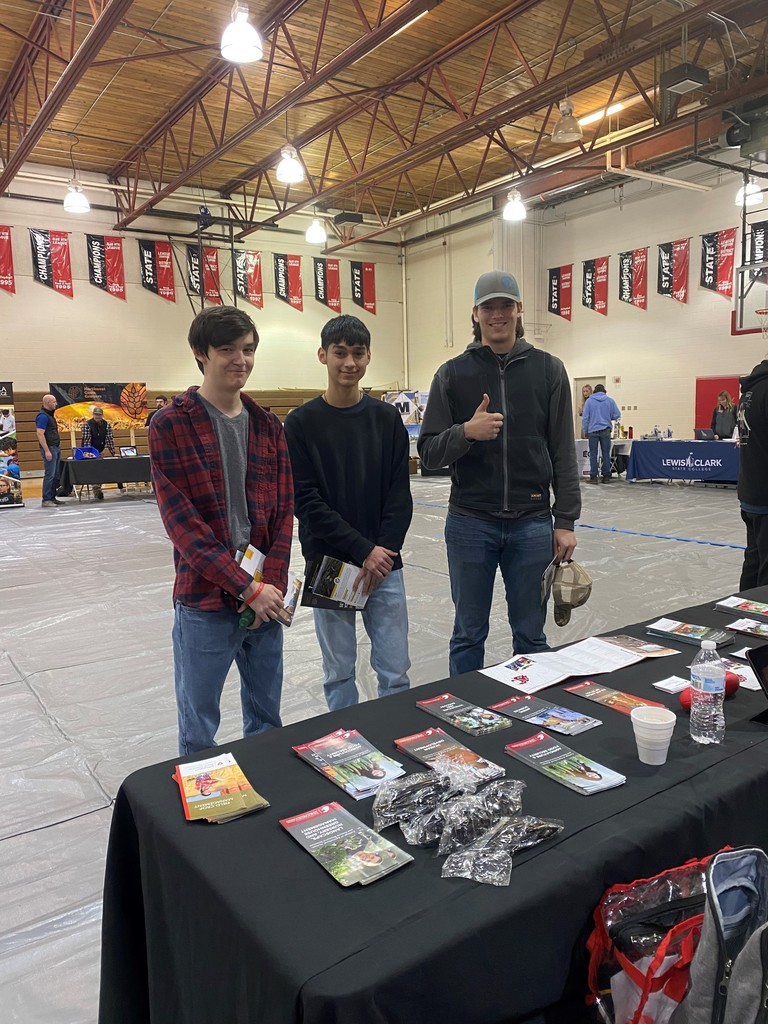 It's Classified School Staff Appreciation Week! Thank you classified staff for all you do!!! We appreciate you!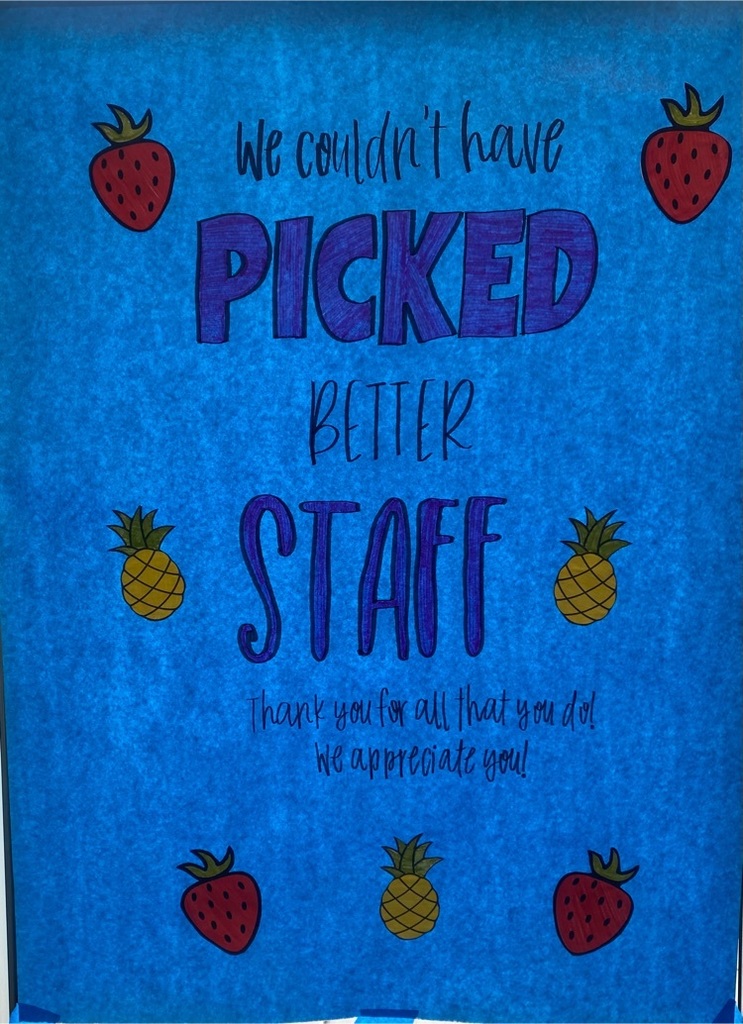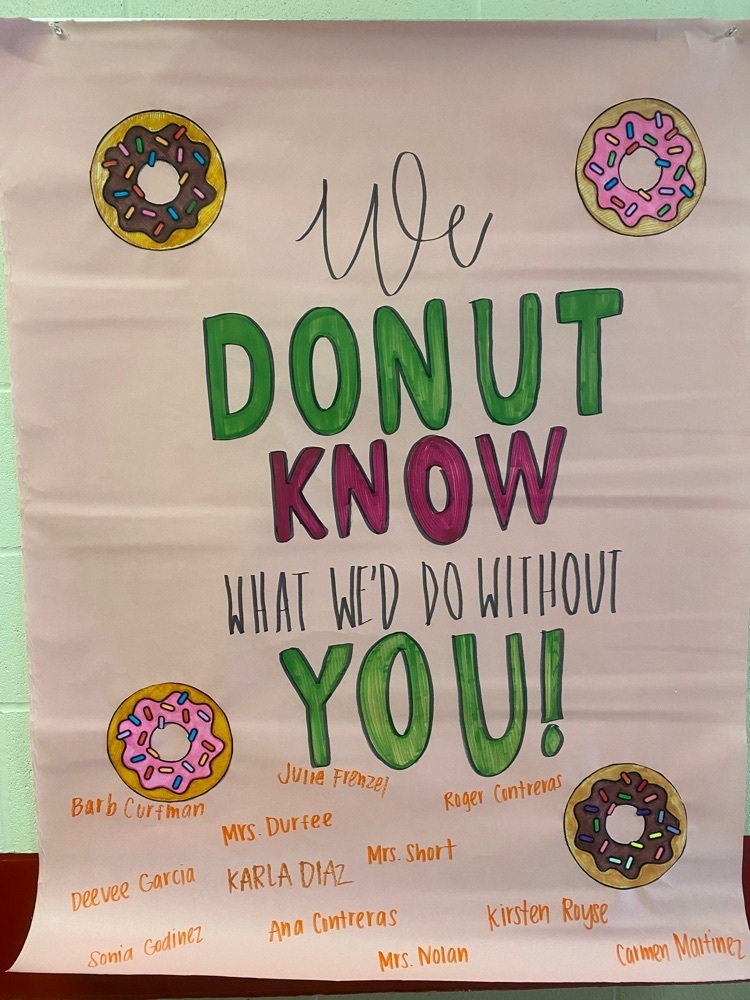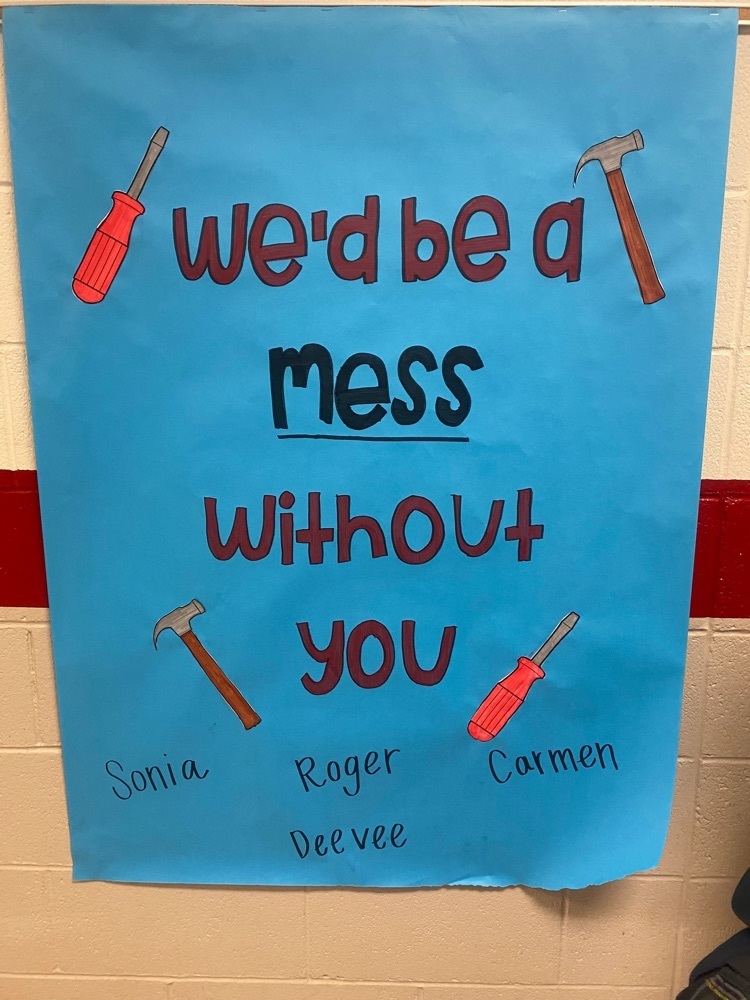 The Touchet phone lines are temporarily out. If you need to reach the Touchet School District please call Mr. Elizondo at 971-225-7134. As soon as lines are back up we will send out a notification.
Thursday, March 2, 2023 Touchet Elementary Celebrated Dr. Seuss Day and Read Across America with Pajamas and buddy reading.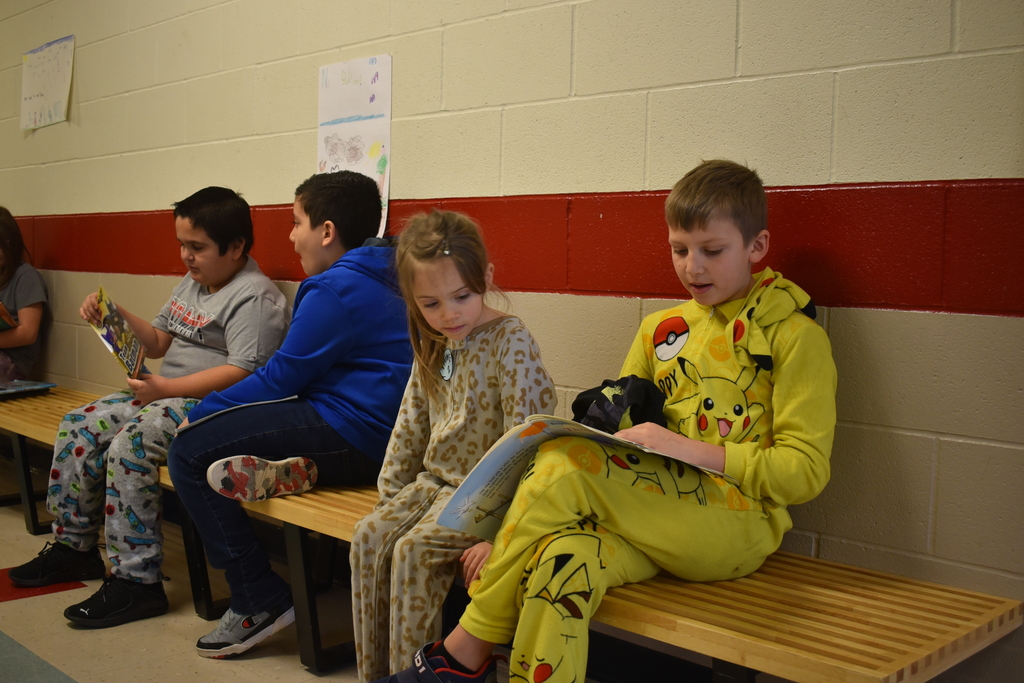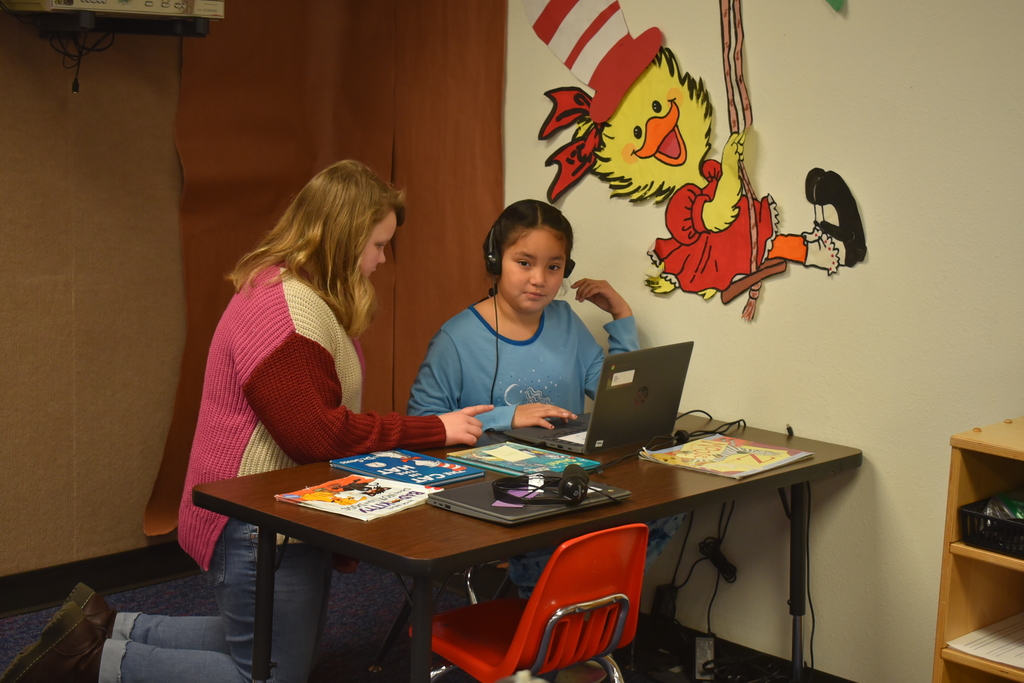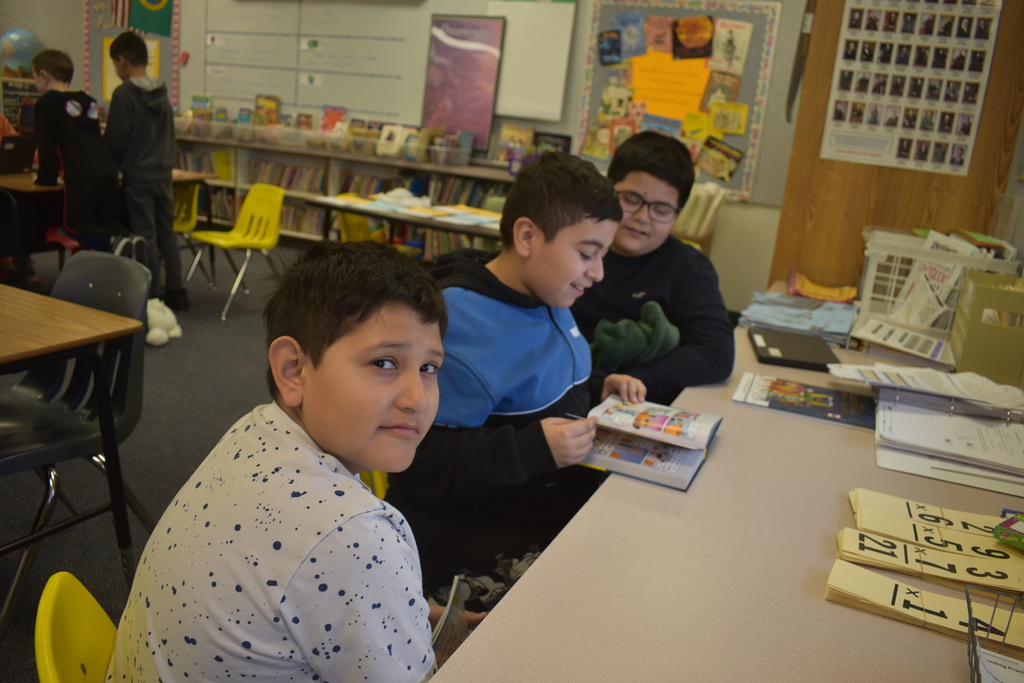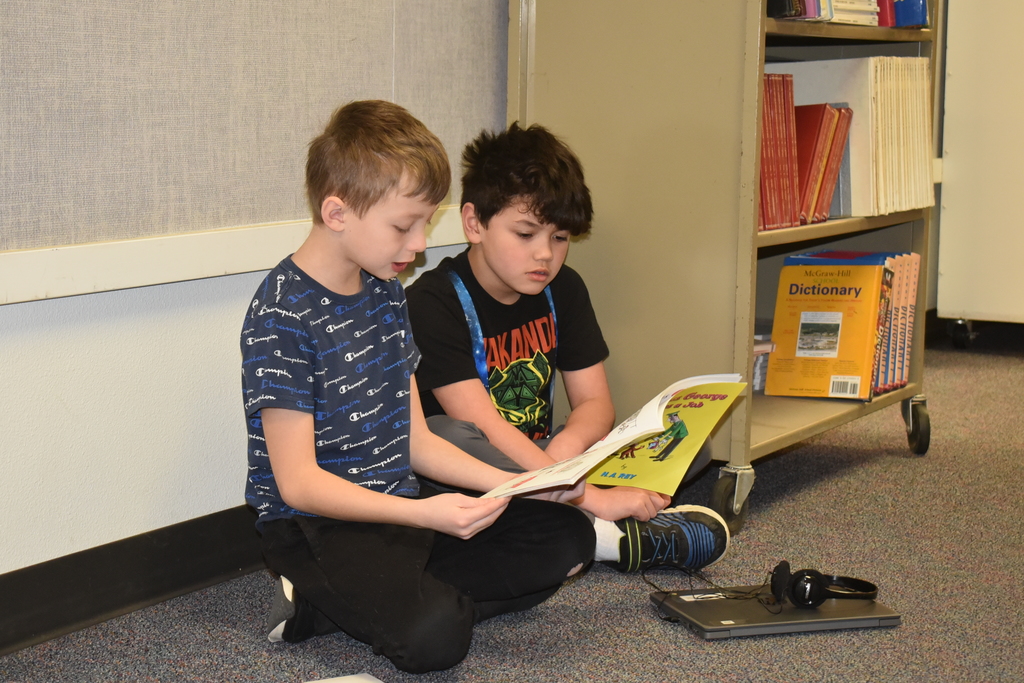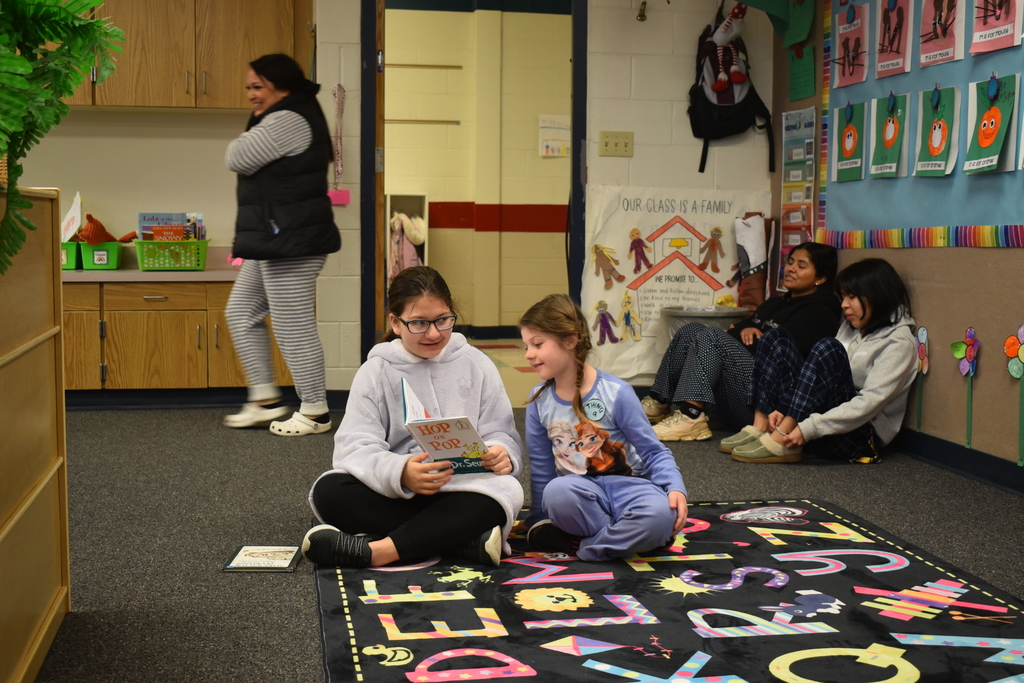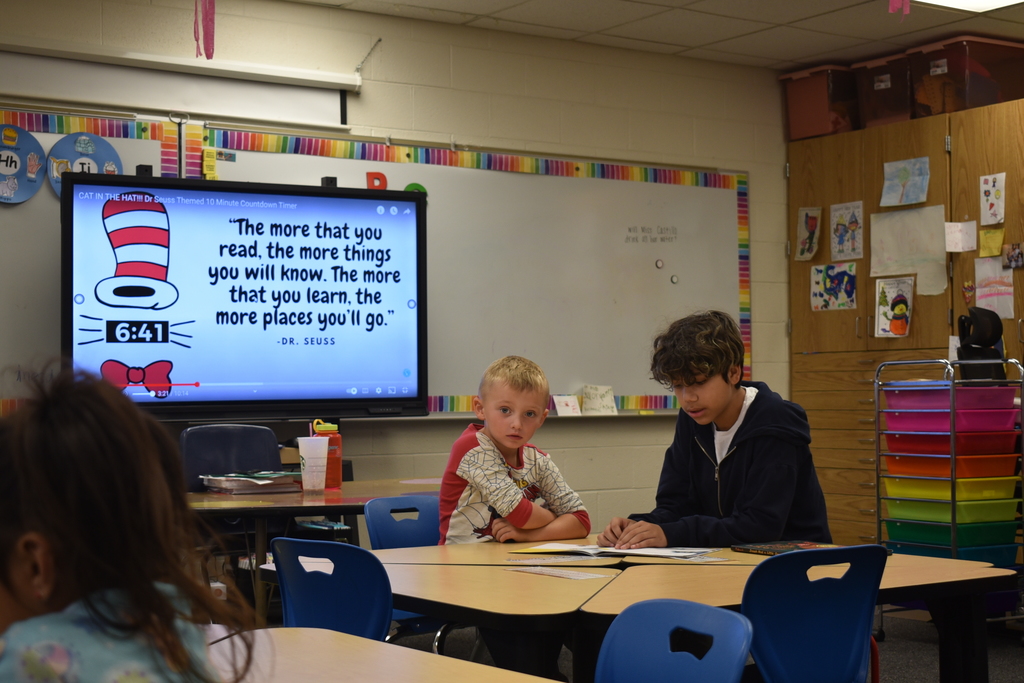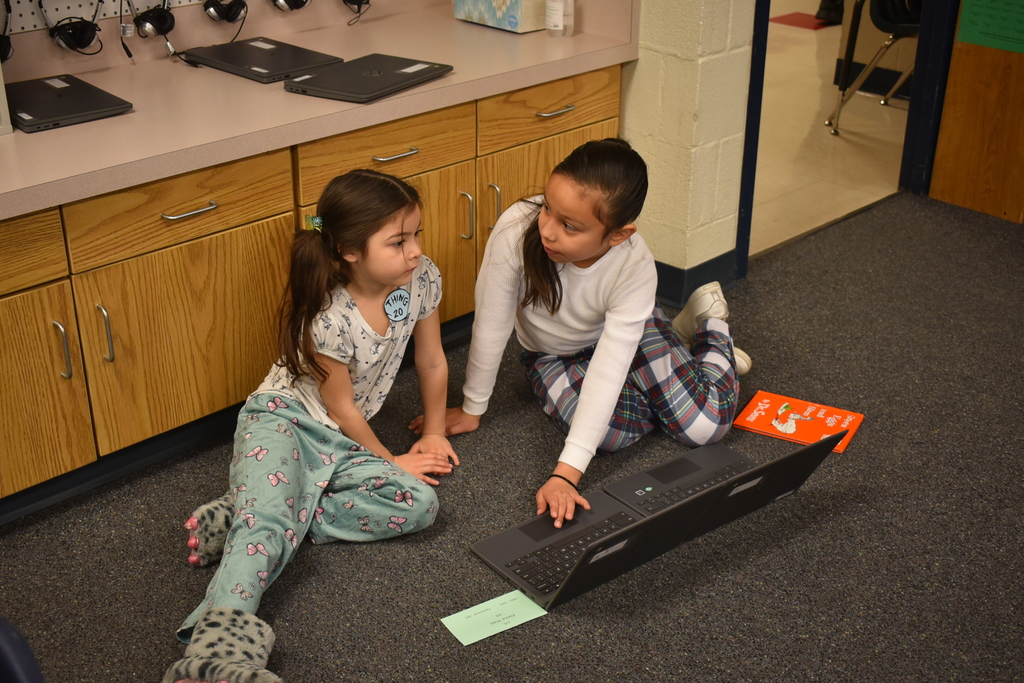 Touchet 4th graders enjoying some butter they had "made," after finishing reading Little House in the Big Woods.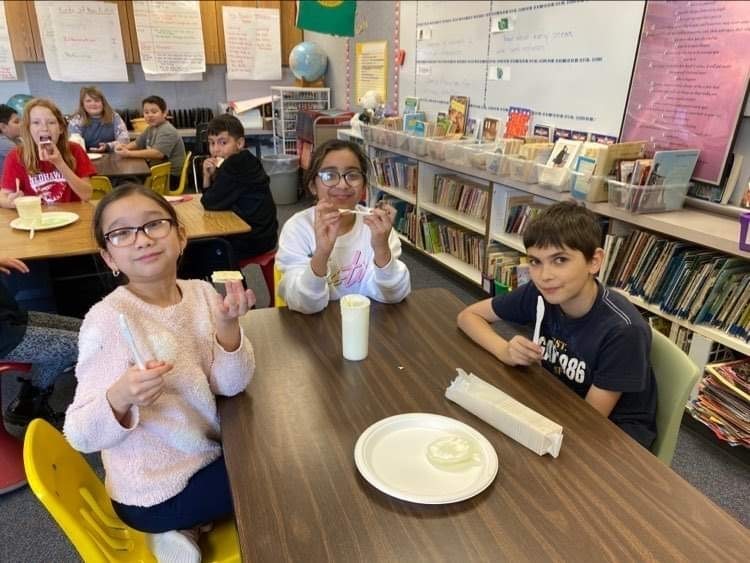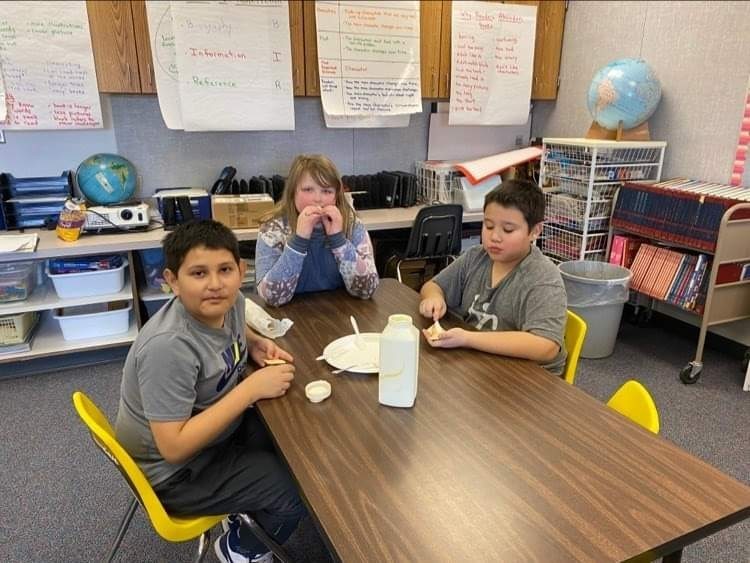 Touchet Third Graders have started the process of practicing for the Smarter Balance state test by logging in, taking sample interim tests, and by interacting with the online test taking tools.  As teachers, we can alleviate many of the little glitches that can add stress to our students test day by giving them this opportunity to practice early.  Our third graders have already learned so much in the 3 sessions we have completed.  They understand why practicing for tests is so important.  I hope they keep that with them as they continue in school.  Practicing and studying are keys to success.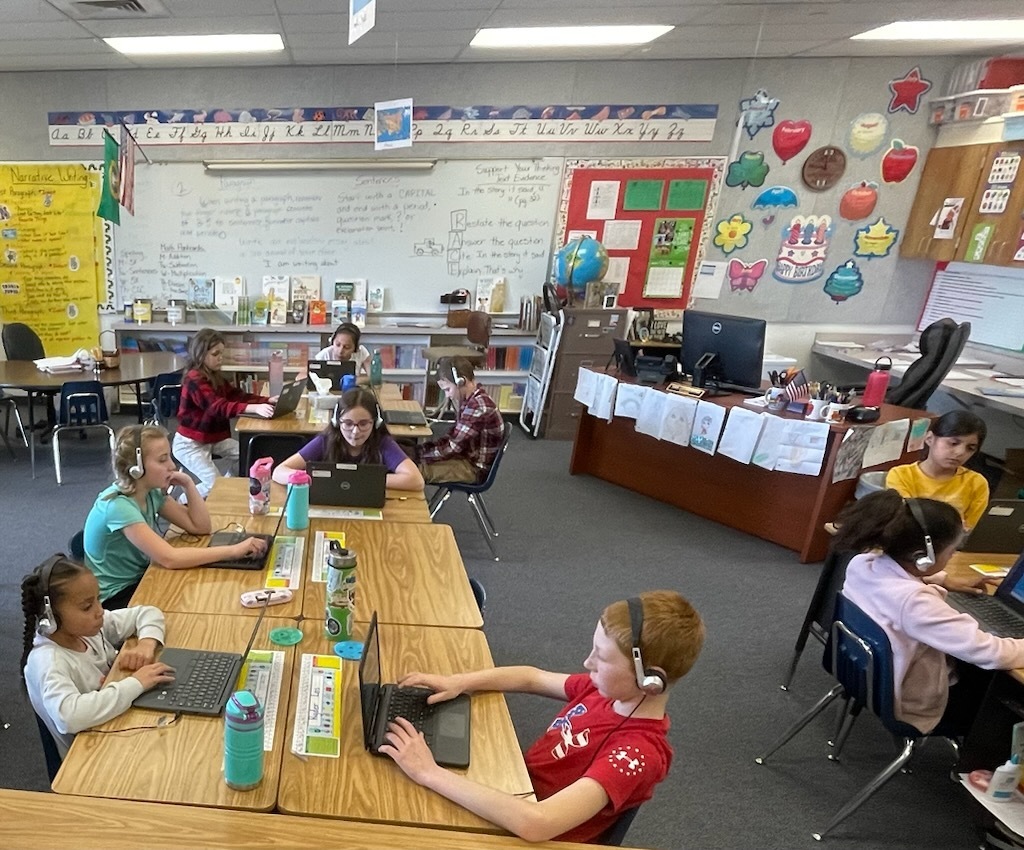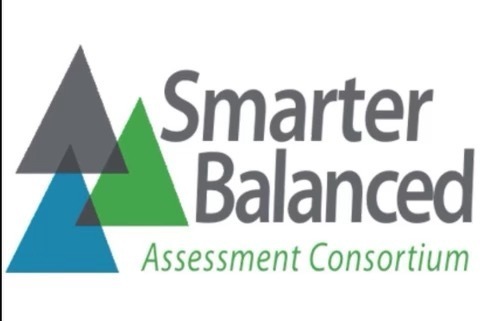 Congratulations Alexis Gonzalez!! 1st Team All-Conference Southeast Washington 1B Grape Division Boys Basketball
Touchet Fifth Graders using materials to design a beaver dam. Part of the Tri-State Steelheaders Salmon in the classroom project.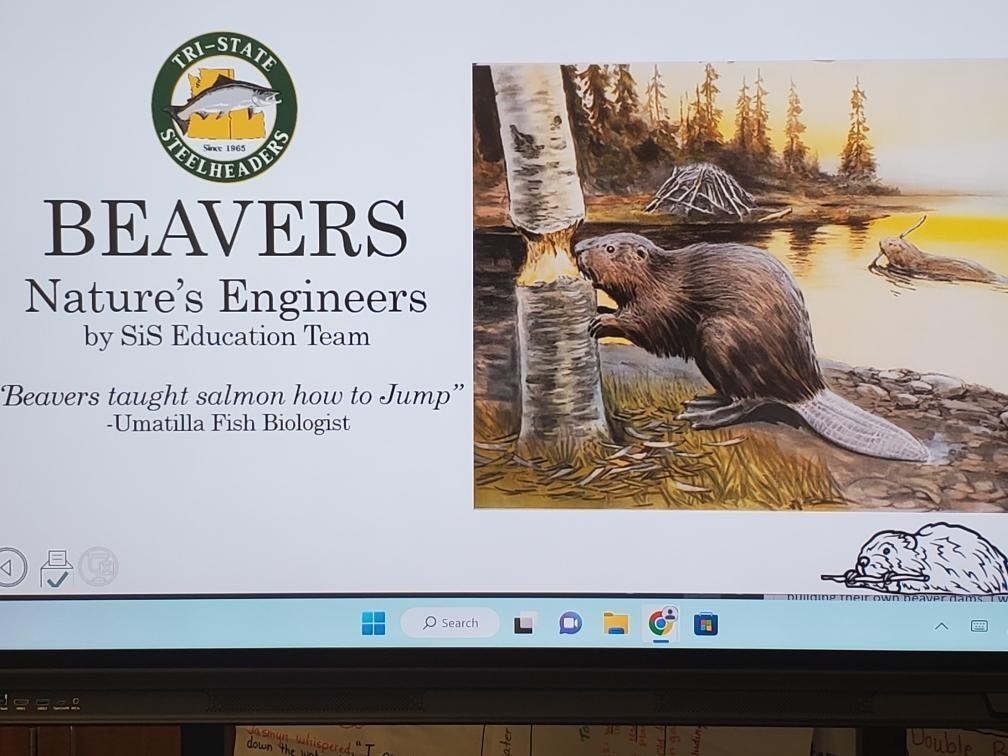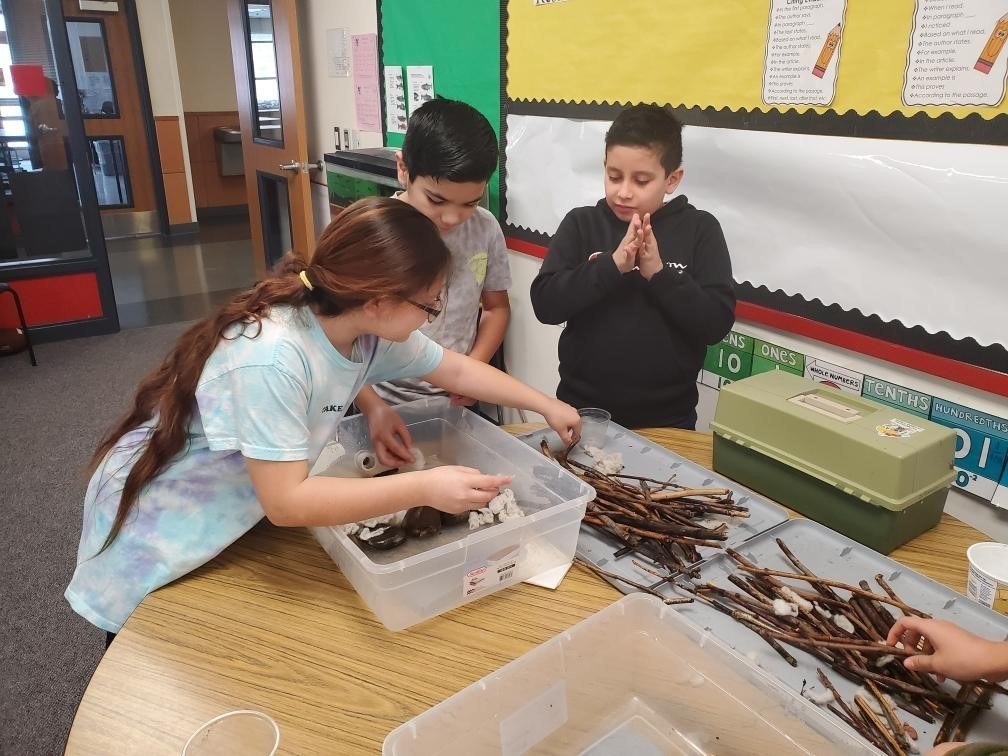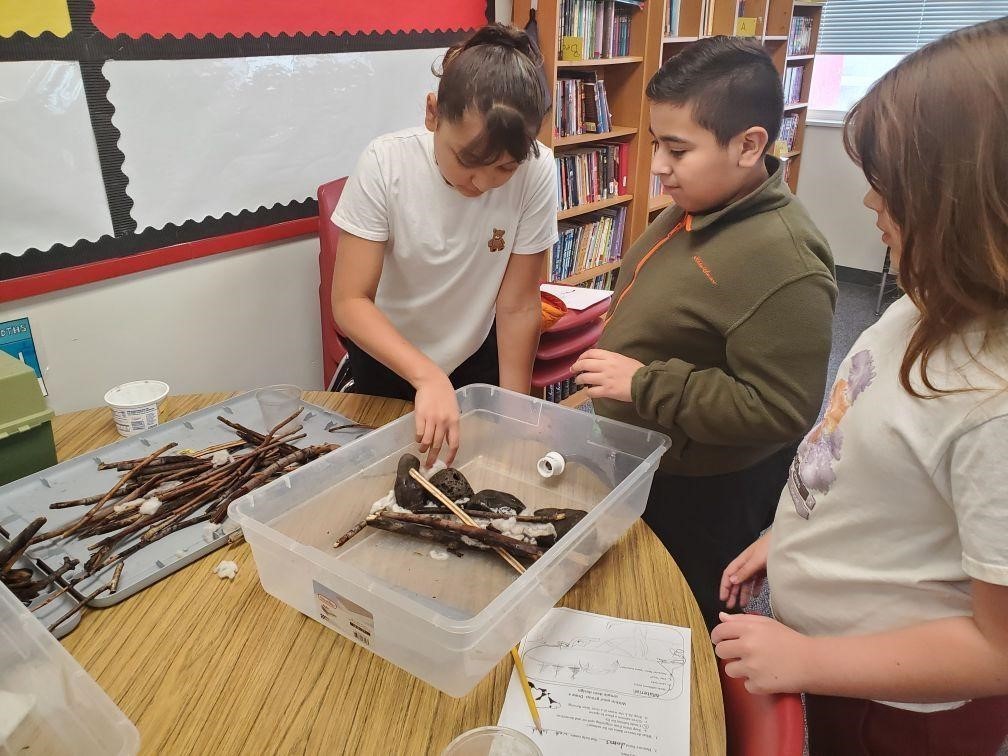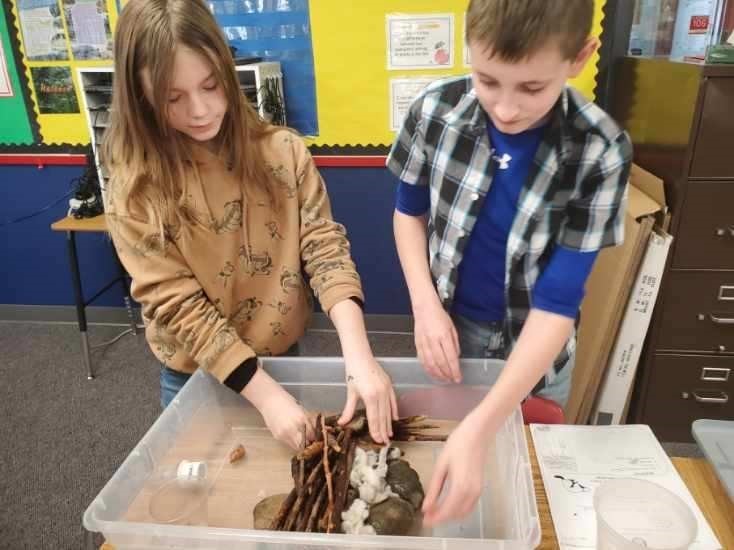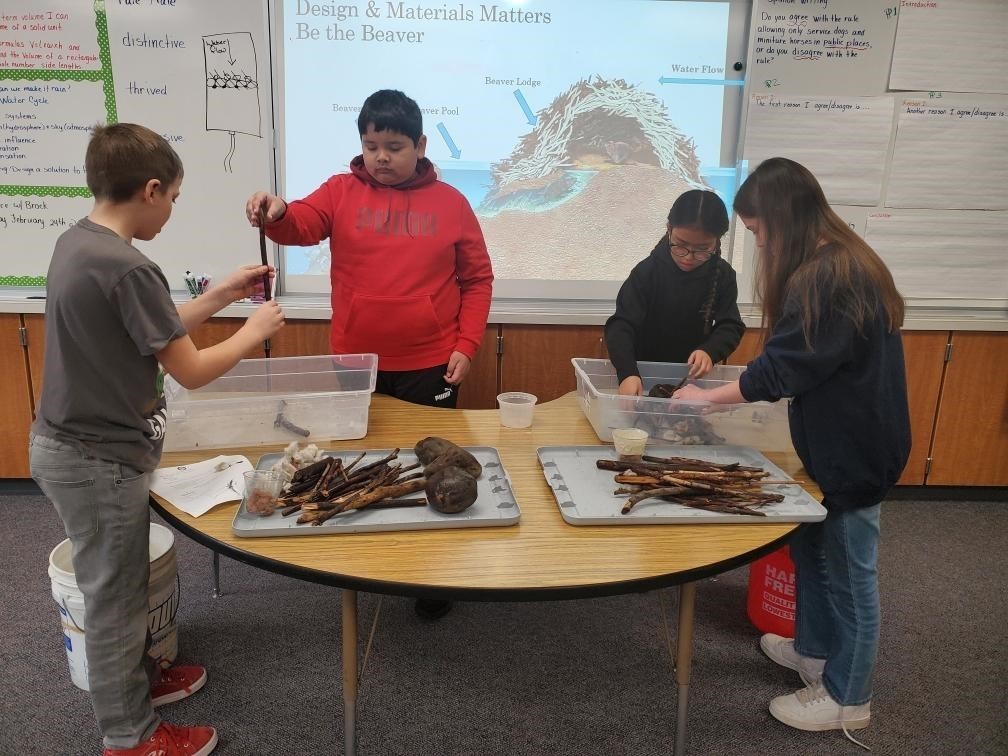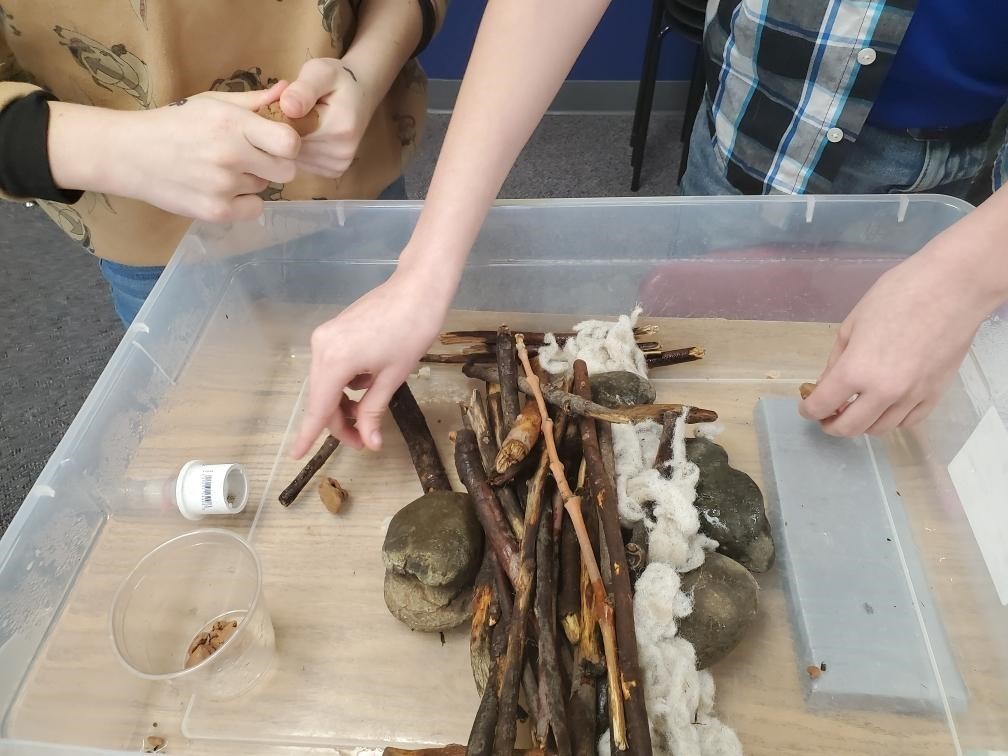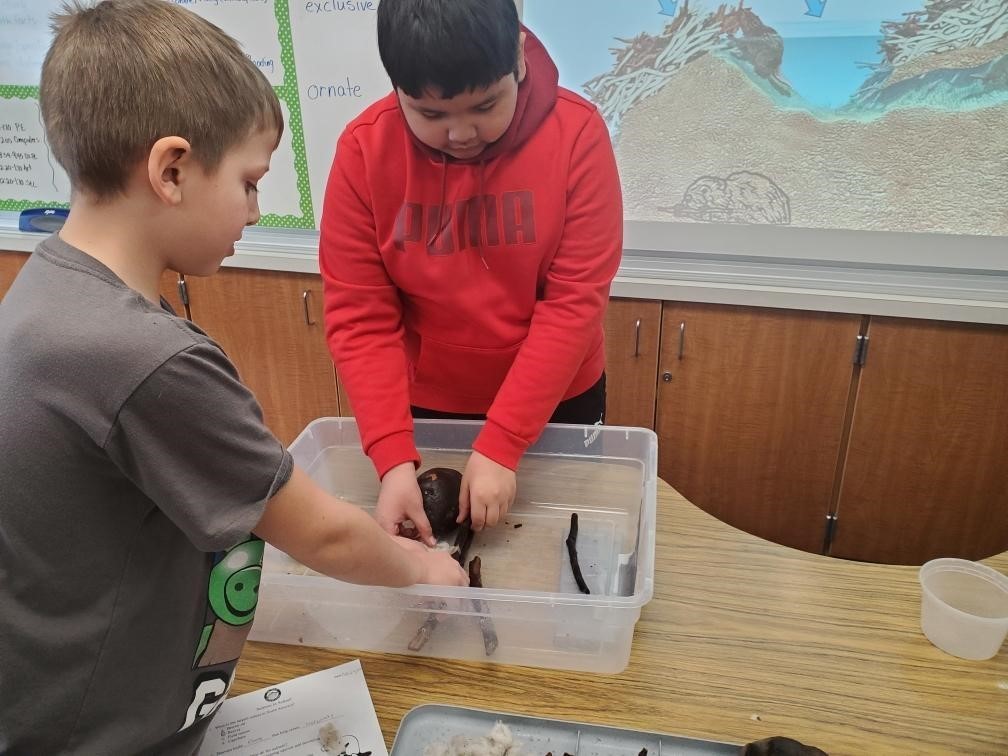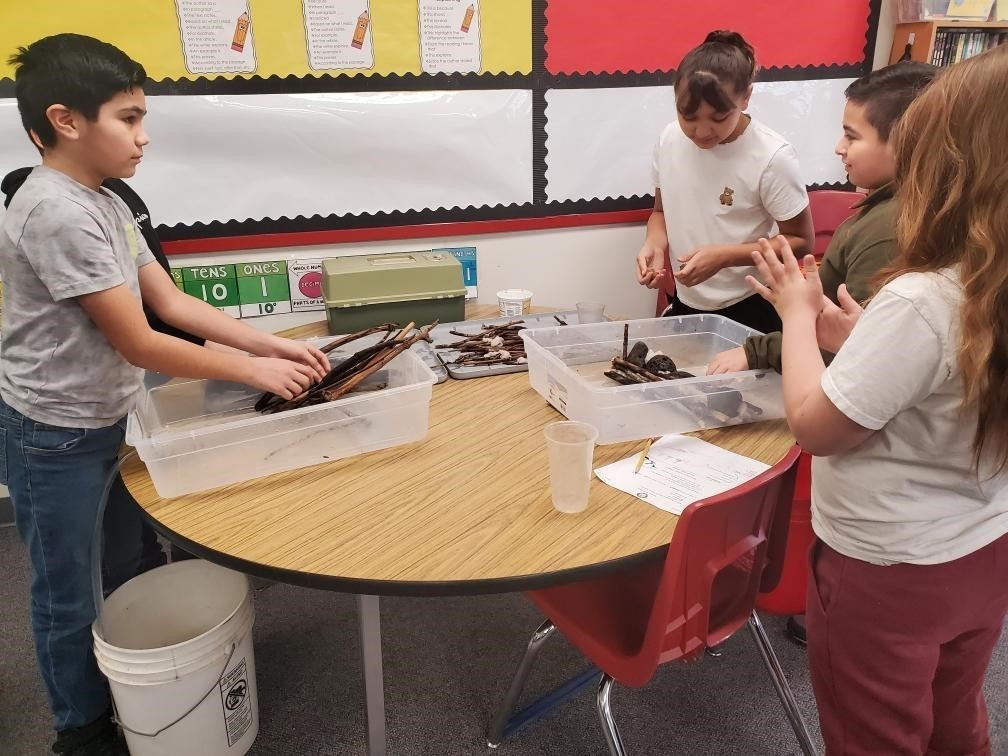 (2/15/23) Today's middle school girls' basketball matchup with Rogers has been changed to 1 game. NO B team playing today. A Game only. Start time will be 4:00pm in the main gym.

Thank you to Sandy Reppe and Mr. Maiden for supplying the 4th and 5th studentwith newspapers to study as they work on the January/ February issue of the Touchet Times school newspaper! Find our November and December issues on our Homepage under "Touchet Times"!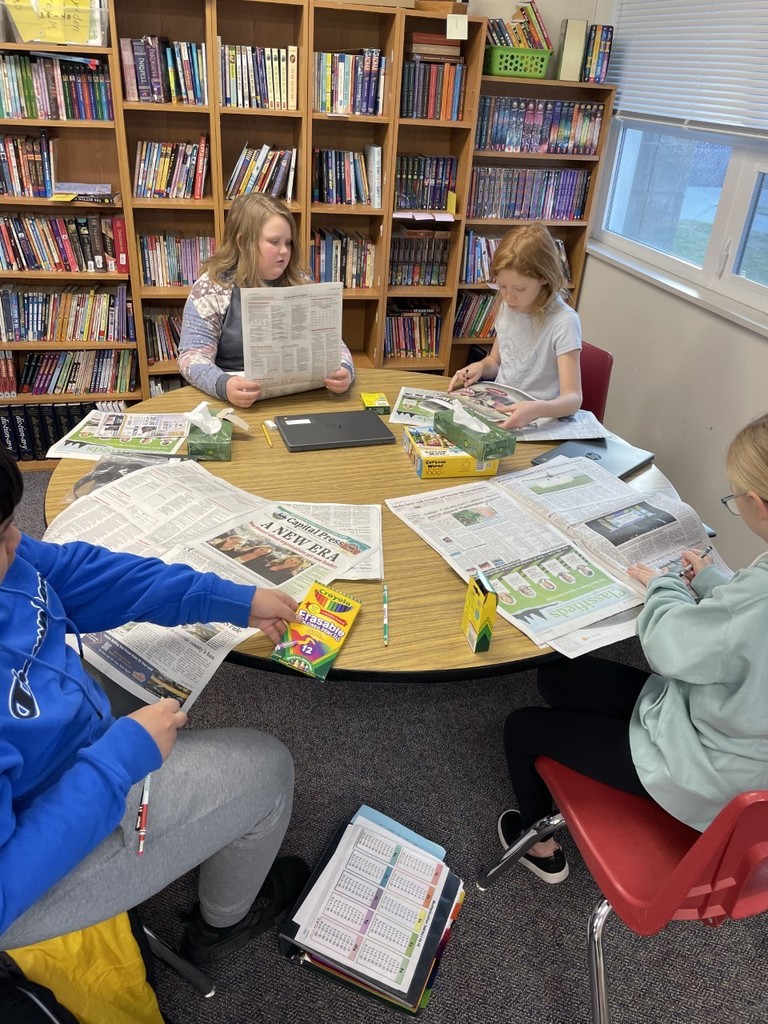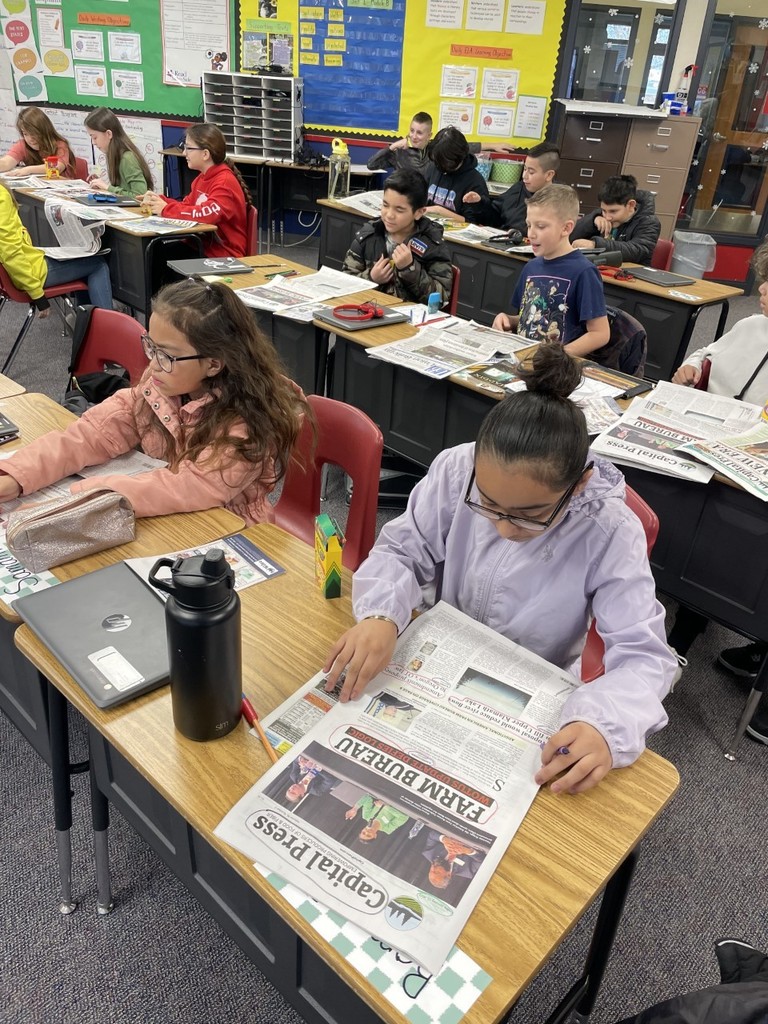 (1/23/23) Tonight's middle school girls' basketball matchup with Prescott has been changed to 1 game with 5 quarters instead of 2 games. Start time will be 4:00pm in the main gym.
Touchet's Elementary Winter Concert 2022, performed last night, was an amazing performance. Our students did a fantastic job singing their hearts out. We have so many people to thank. Thank you, parent group for taking the time to decorate. Thank you, Ms. Ogden and the elementary teachers for helping our students create the incredible art displayed around the gym. Thank you, Walker's Furniture and Dee Cusick Photography for your donations. A BIG shout out to Mr. Genereux and the elementary teachers for doing a fantastic job teaching and coaching our elementary performers.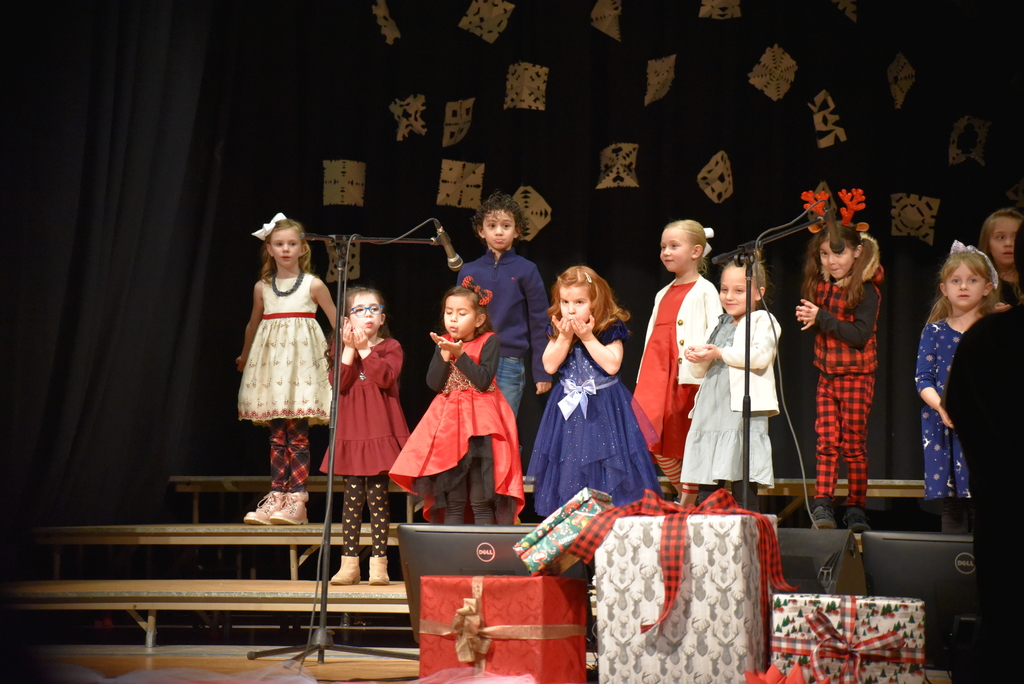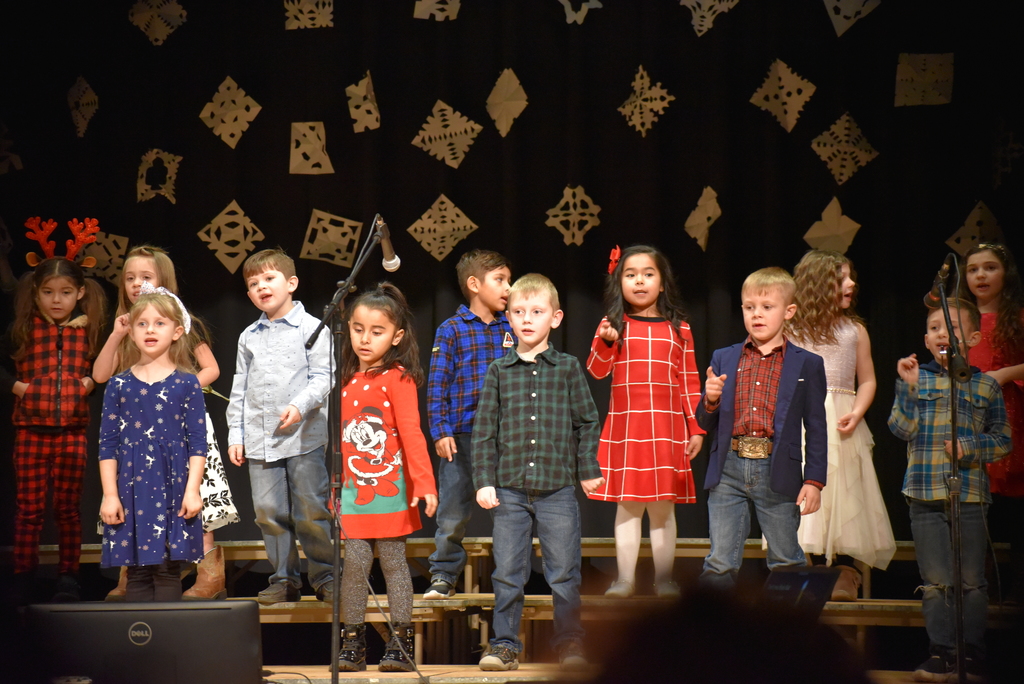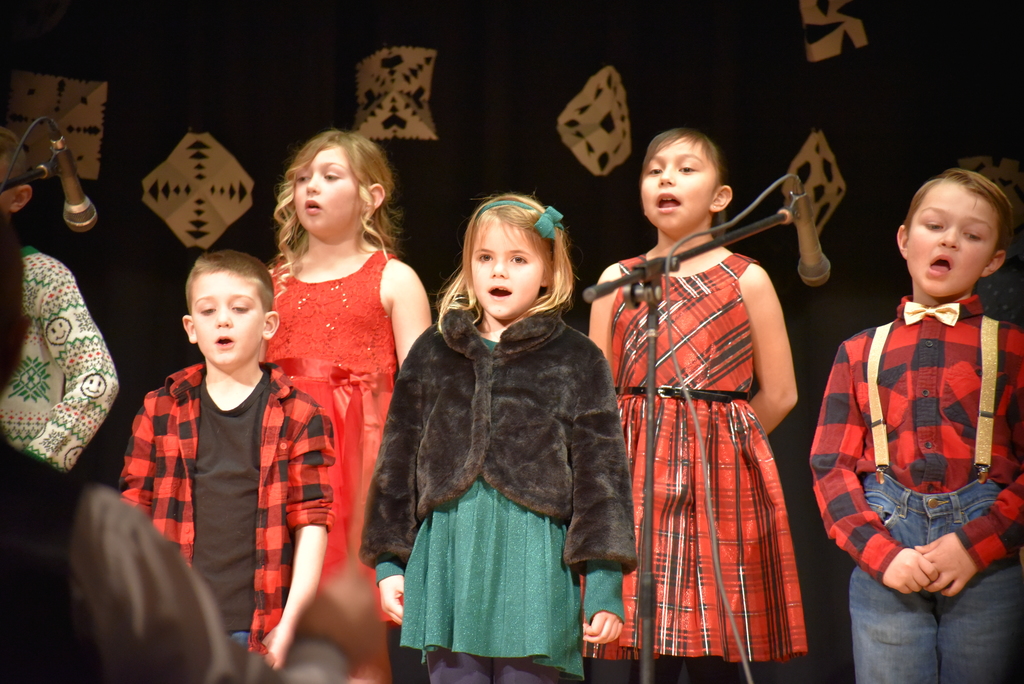 Third grade has been working hard on the writing process.  They recently completed 5 paragraph expository essays on each of the planets.  They used an essay frame to organize their thoughts and Chromebooks to research and type their essays into a Google document.  They then took to the stage and presented their essays to the class.  Lots of new learning happening in December!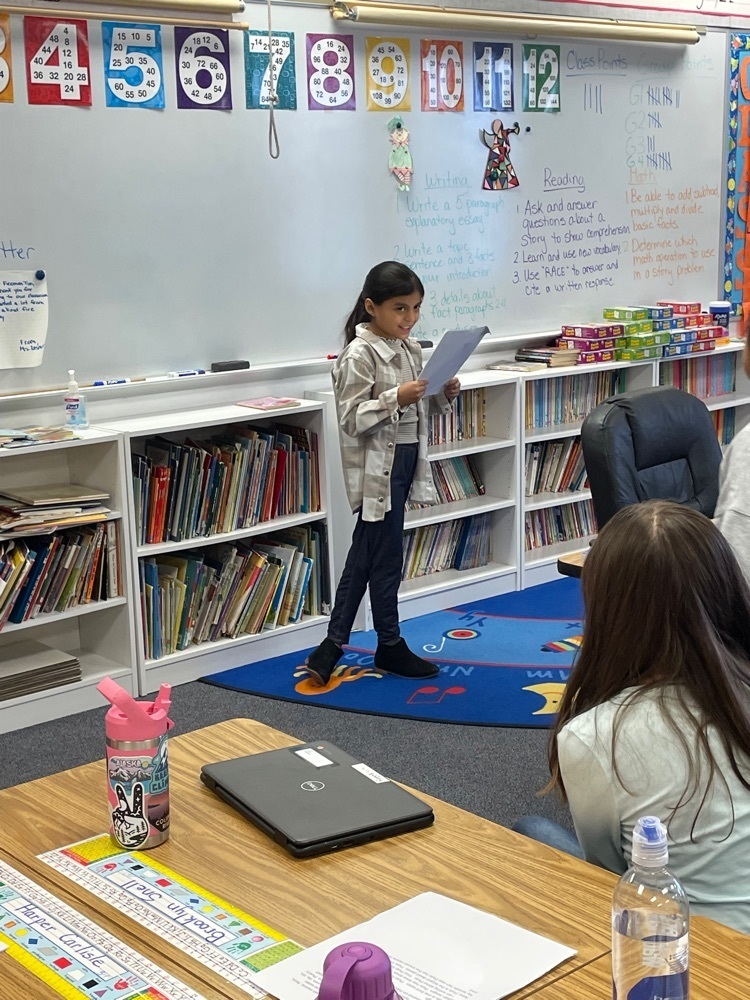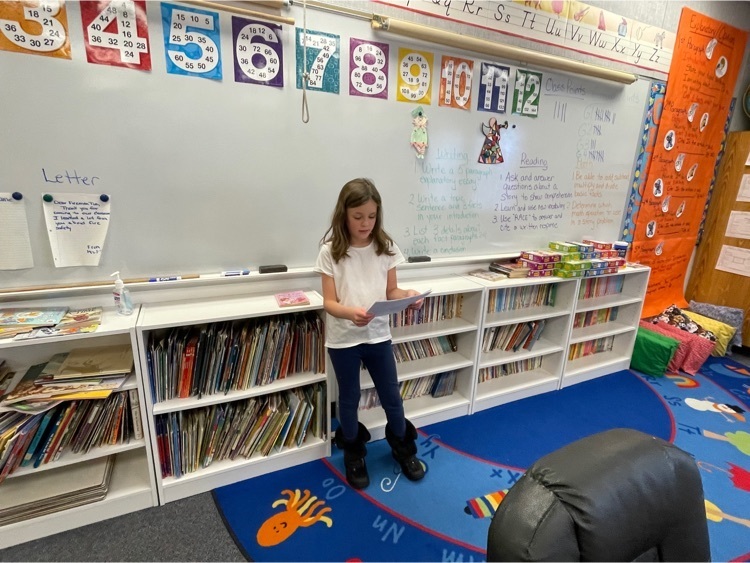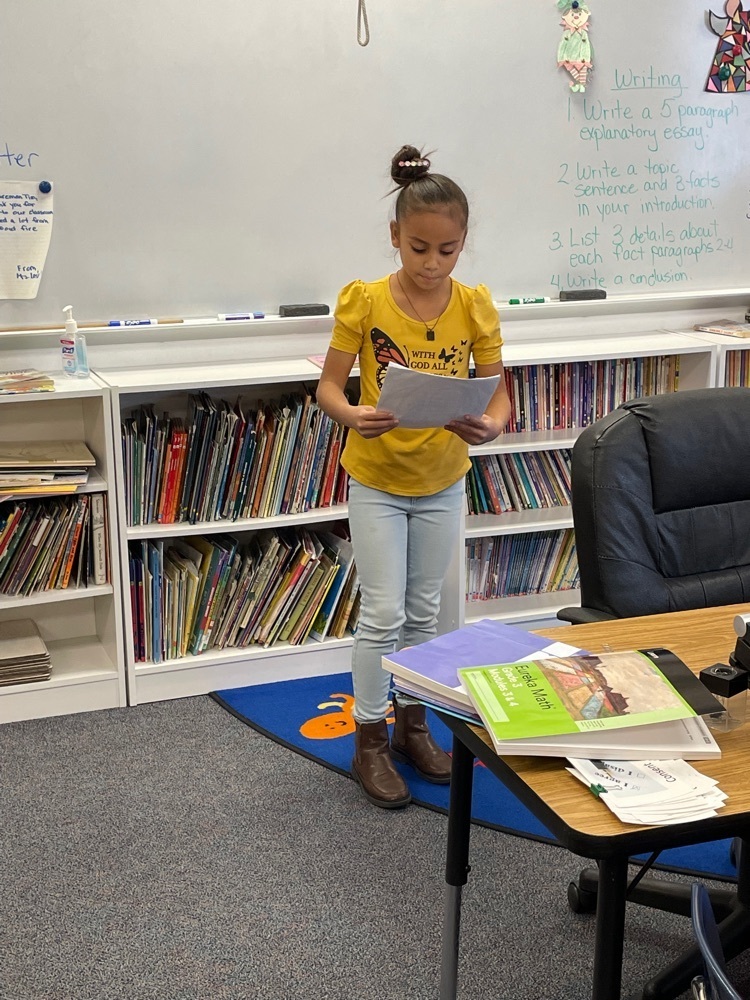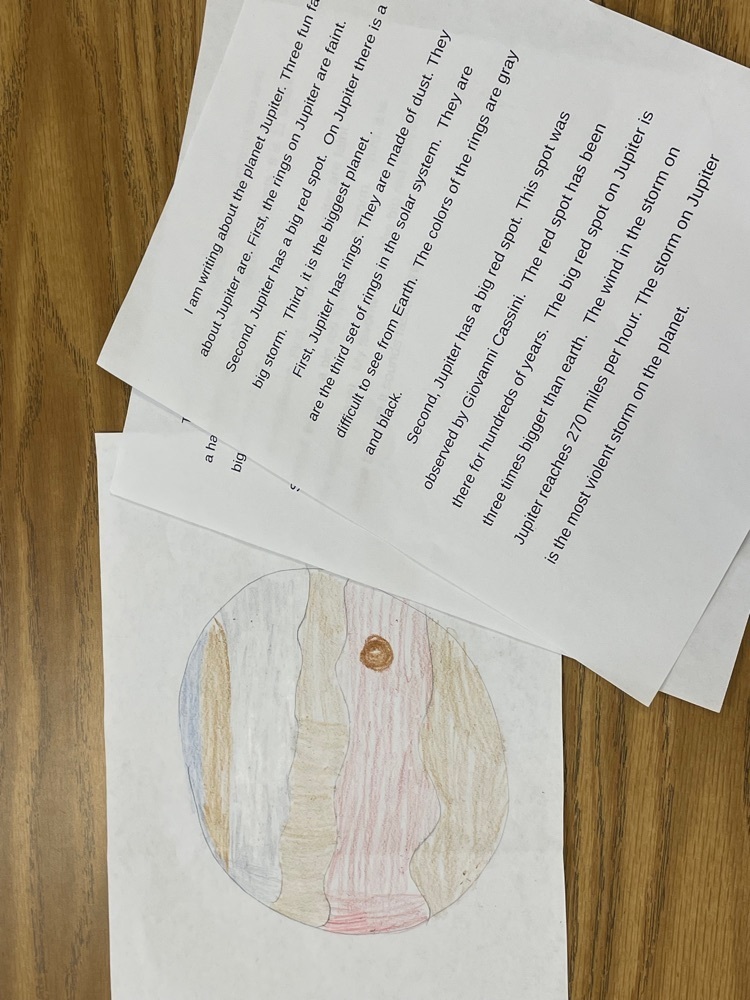 HS Basketball @ Helix Girls Game Cancelled JV Boys play at 5:00 Varsity Boys play at 6:00
Cancelled MS Boys Basketball @ LC-Richland (B/A), December 5, 2022 MS Boys will practice today. December 5, 2022 from 3:00-5:00
The Touchet School District would like to thank the American Legion Color Guard for taking the time to present at our Veteran's Day Assembly today. This was a wonderful program. A special thank you to all Veterans for your service.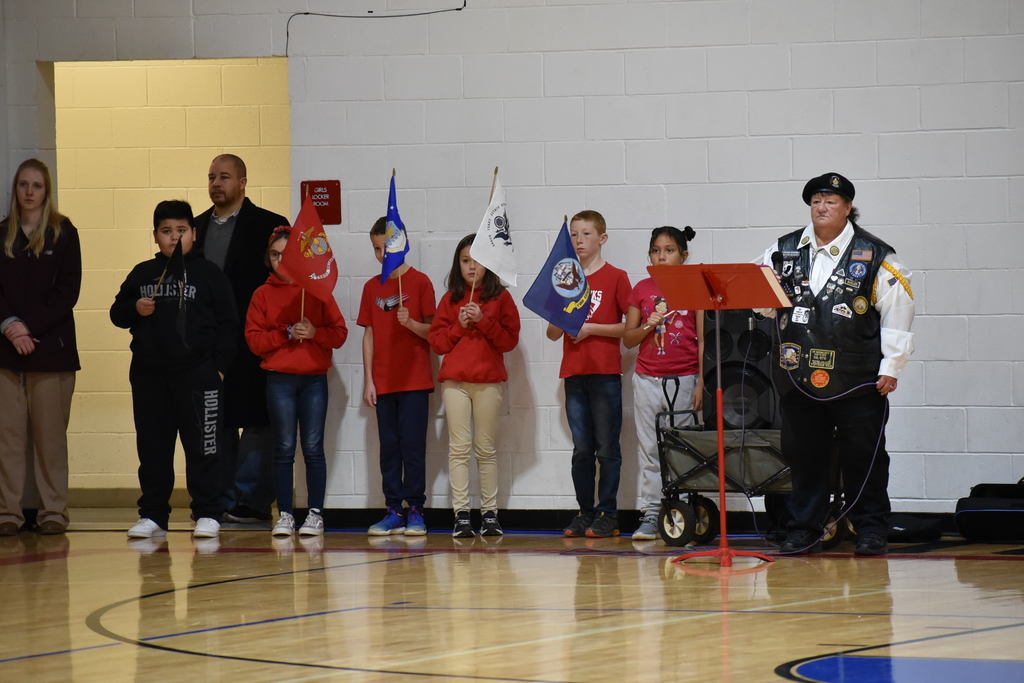 Touchet's 4th and 5th graders brainstorming and researching information for articles for the Touchet School Newspaper project.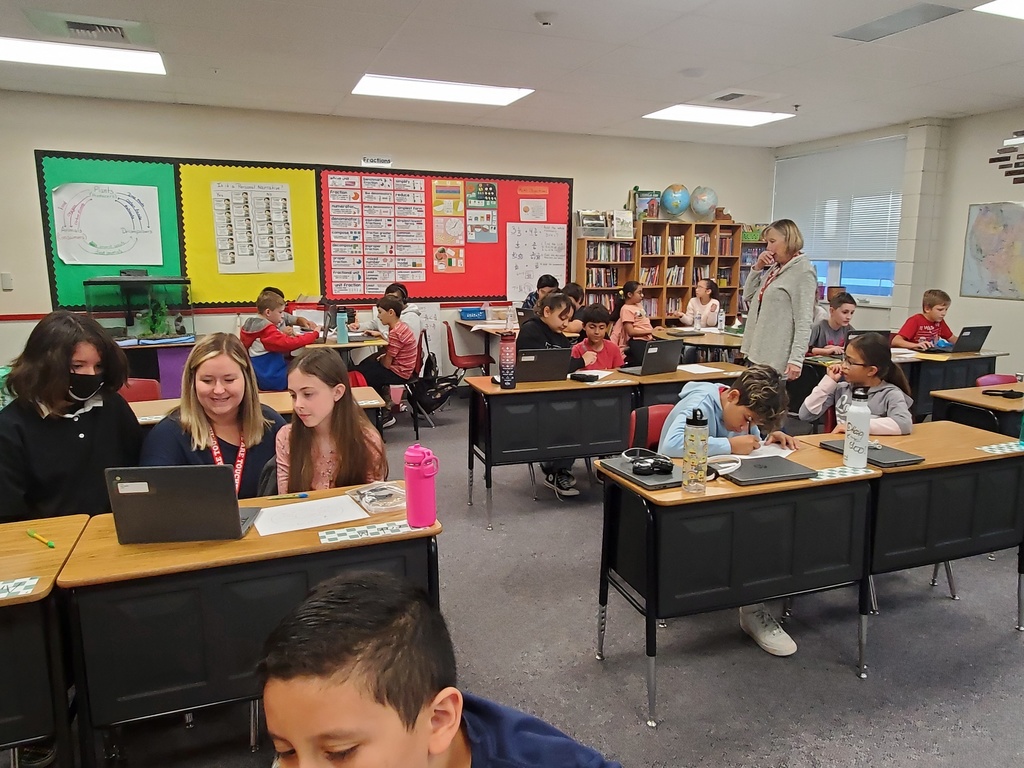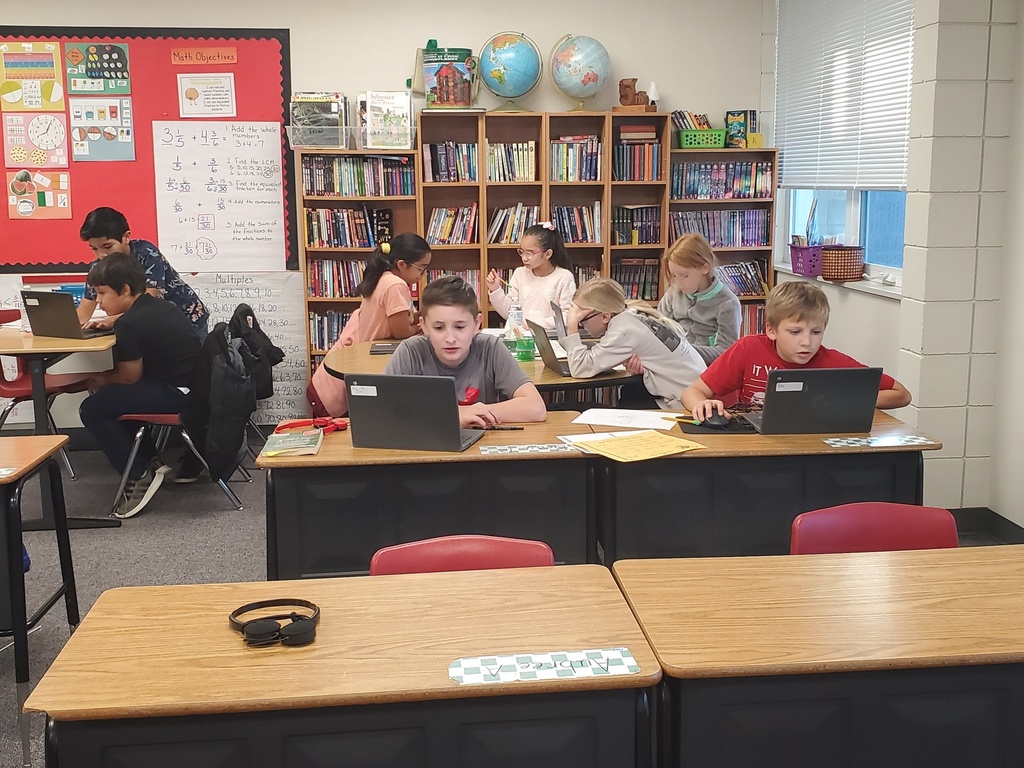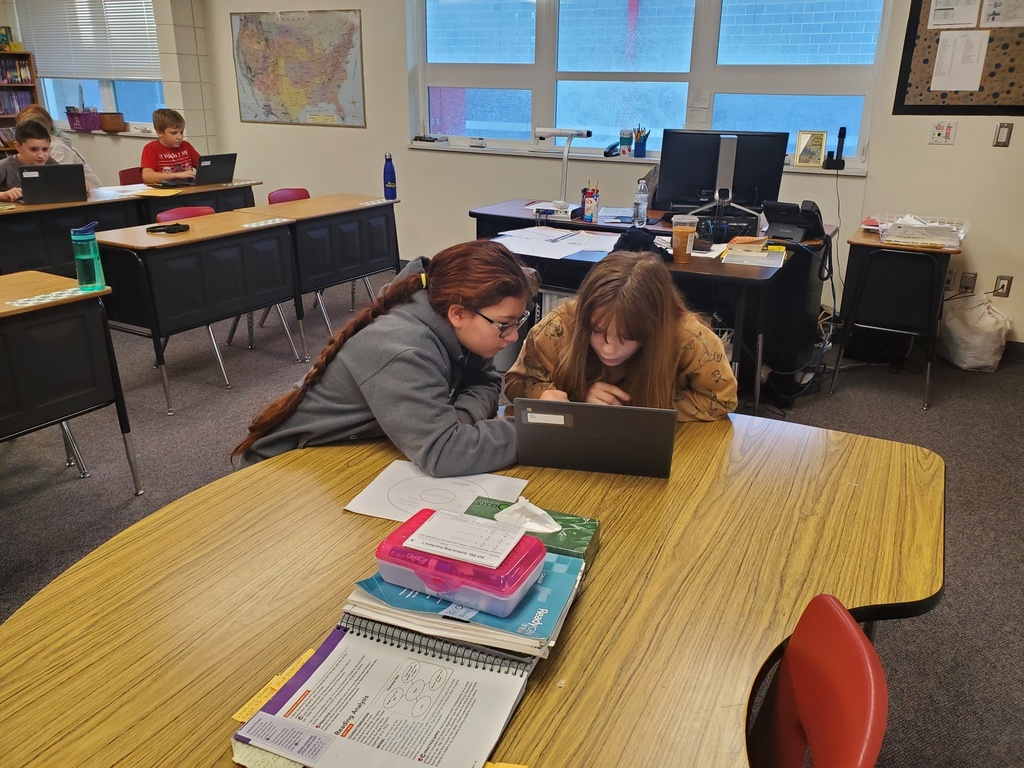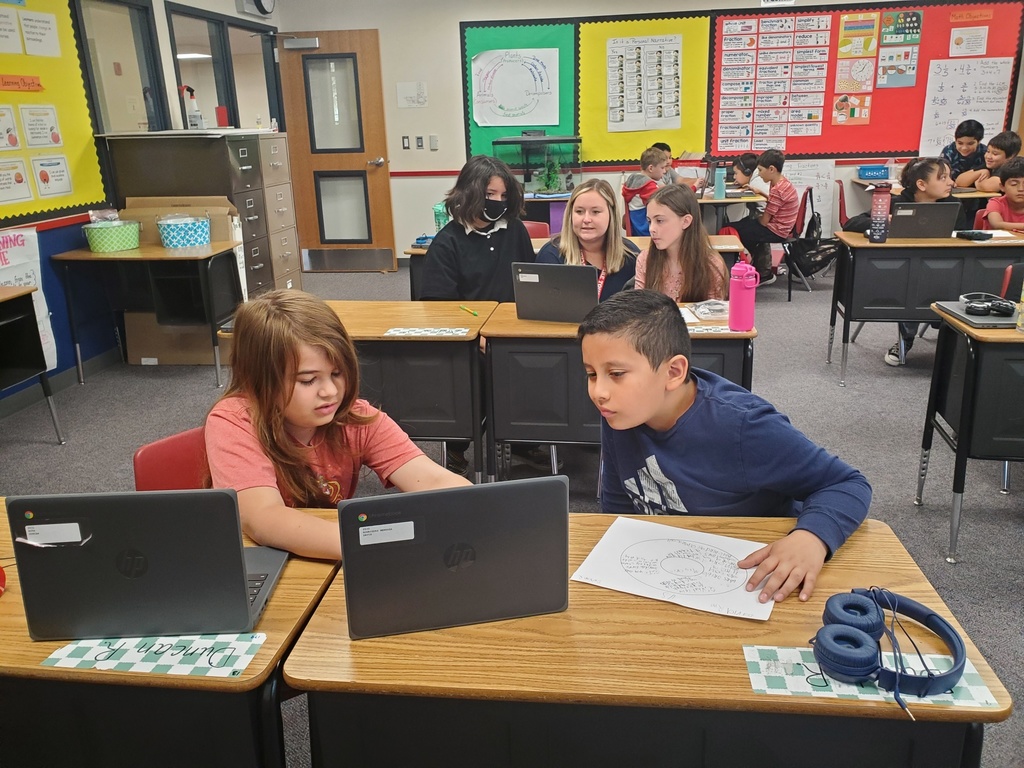 Touchet All-League Volleyball 2022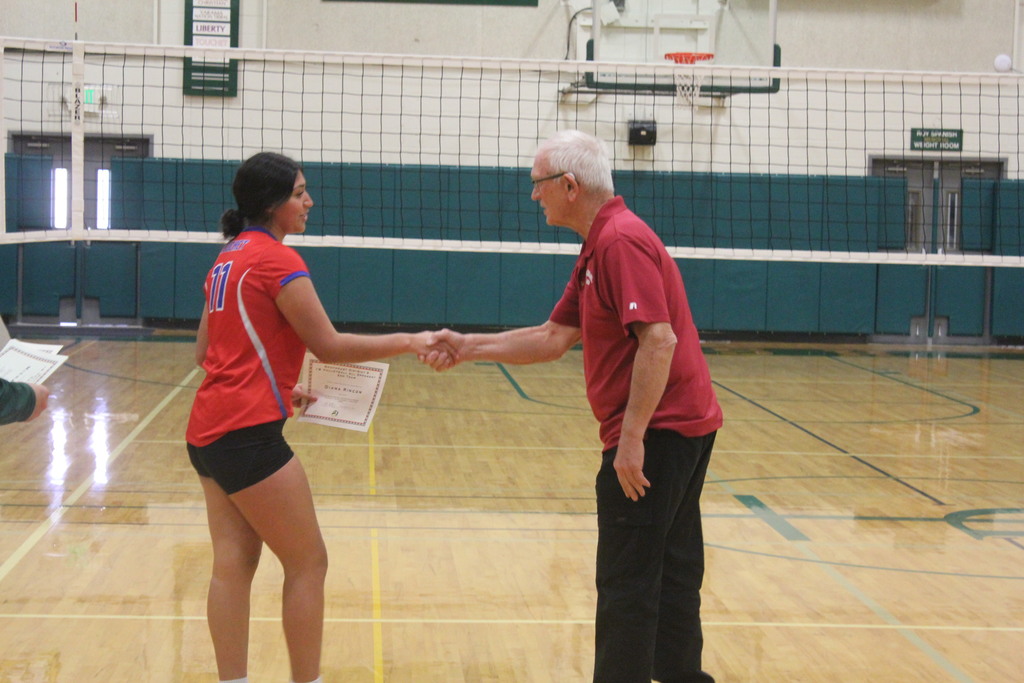 Touchet Football seniors were recognized this afternoon at the last game of the season. The team played hard and ended their season with a win over Tekoa-Rosalia. Congratulation Touchet Football.